What is OpenCart?
If you need to own e–shop created with minimal work, then OpenCart could be the right choice for you. You will have lots of attributes available to you right out of the box. Aided by the uncomplicated OpenCart admin interface, you could have your web store available very fast.
With OpenCart, it will be possible to create an infinite quantity of items, with an evaluation for each and every one. The application supports plenty of currencies, with brand new ones getting integrated with every new edition. You will find 20 distinctive transaction gateways supported, from PayPal to Klarna, and you'll find 8 transport approaches accessible. And if you are looking for more, you could always enhance the main capability with one of the different costless add–ons that are on hand for OpenCart.
OpenCart™ is a trademark of OpenCart Limited and shares no connection with Managed.gr.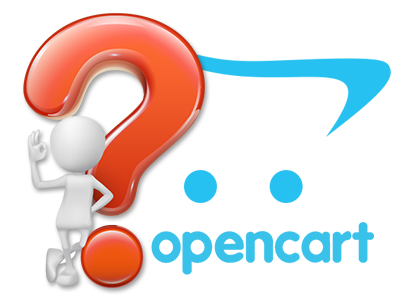 OpenCart–Optimized Linux Shared Web Hosting Packages Services
As a way to enable you to start your e–shop, we're able to effortlessly deploy and configure OpenCart for you, right at signup. Together with our OpenCart Linux shared web hosting packages solutions, gr domain for just $14.00 for your shop.
Our OpenCart Linux shared web hosting packages services are able to handle any sort of stress. We've developed a specialized shared web hosting system, designed atop top grade hardware, which enables us to guarantee a 99.9% uptime for your personal OpenCart shop. On top of that, each of our OpenCart–optimized Linux shared web hosting packages plans provides you with unrestricted disk space, unlimited traffic and infinite MySQL database storage space quotas. This way, you don't have to worry about your Linux shared web hosting packages and you can focus completely on your site. And in case you encounter any type of problems, our technical support staff is at your disposal 24/7, equipped to aid you.
A Point & Click Online Control Panel
Our OpenCart–optimized Linux shared web hosting packages packages are furnished with an simple point and click Online Control Panel, that's 100% created by Managed.gr. It's offered in over 10 languages and color styles, meaning you can 100% customize it to your preferences. The Control Panel comes with a point and click user interface that has a lot of tools, that can furnish you with maximum command over your internet store's content.
Inside the Control Panel there is also a drag–and–drop File Manager where your OpenCart files are going to be located, a Databases Manager for your databases, along with an all inclusive E Mail Accounts Manager from which you can manage your email communication. Moreover, we have integrated a complete statistics tool, that can provide you with real–time info about your traffic and resource consumption.
Shared Hosting

$4.50

(per month)

Unlimited Disk Space
Unlimited Monthly Traffic
Affordable Domains
1 Hosted Domain(s)
100 E-mail Accounts
30-day free trial
Shared Hosting

$9.00

(per month)

Unlimited Disk Space
Unlimited Monthly Traffic
Affordable Domains
Unlimited Hosted Domain(s)
Unlimited E-mail Accounts
30-day free trial
Shared Hosting

$12.00

(per month)

Unlimited Disk Space
Unlimited Monthly Traffic
Affordable Domains
Unlimited Hosted Domain(s)
Unlimited E-mail Accounts
30-day free trial